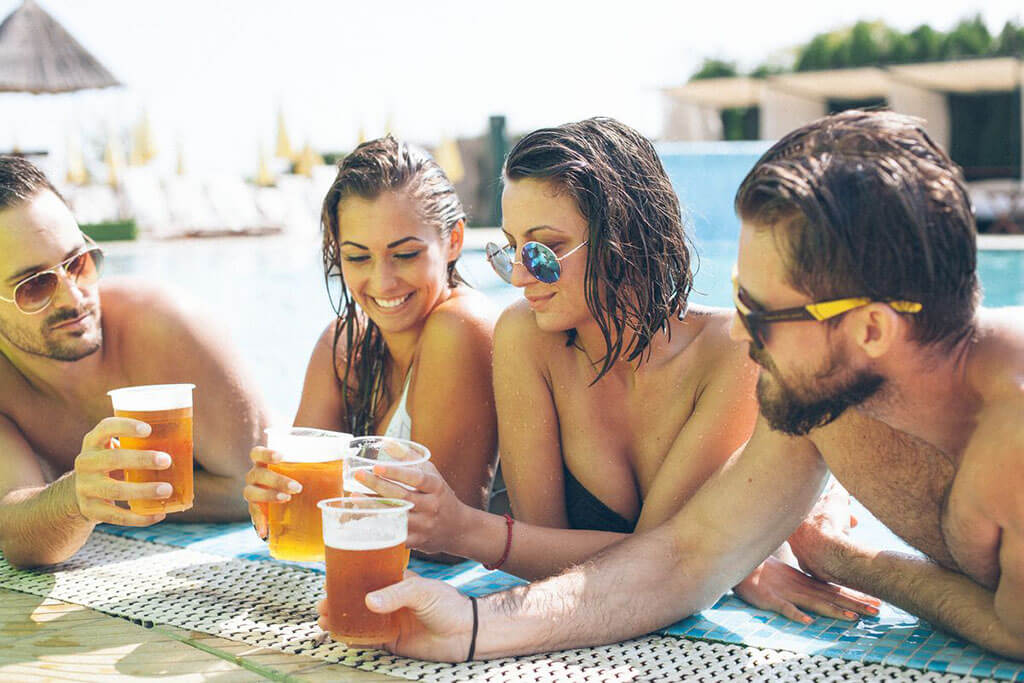 Have you ever fantasized about a new way to spice up your marriage?
Swinging, or partner sharing, is still a taboo topic in modern society. In the world without the internet, swingers often had problems reaching out to other couples. Nowadays, online dating sites have made it easier to find others with the same interests. It has encouraged many couples who were thinking about it.
Now they can approach other swingers without feeling embarrassed about their sexual preferences. It has made swinging a lot more interesting and exciting.
We give you our choice of 15 best swingers apps and sites to help you choose the right one.
---
1. Adult Friend Finder
Adult Friend Finder is one of the biggest sites, with around 80 million users worldwide. Around 50% of the listed members are from the United States, which is no surprise because the company has roots in this country and advertised to its citizens. Signing up to this site will take you less than 5 minutes.
They will ask for some basic info about you and your email address. After that, you would get fast and easy access to a huge base of people ready to hook up. Swingers can find other male and female members, or even gay or transsexual swing partners, which makes it even more fun to choose.
Adult Friend Finder offers many options like:
Singles
Swingers
Gay
Transsexuals
No strings attached
Adult games
BDSM specialists
➜ Try AdultFriendFinder.com For Free
---
2. Swing Lifestyle
Since it was first introduced in 2001, this site has 16 million users. It records over 5 million visits each month and specializes in swing dating. Singles or couples swingers can register their profiles here. After that, they will receive huge support from other members.
There are over 300 different chat rooms where other members will contact you as soon as you log in, making it popular with younger members. That's why the average age of members starts at 25 years old.
Besides being a dating site, Swing Lifestyle offers links to sex shops. Here you can get sex toys and lubes for that first swing party you were dreaming of.
Other great options include:
Blogs
Forums
Swingers Clubs
Swingers Parties
Swingers Cruises
➜ Try SwingLifestyle.com For Free
---
3. SDC
The site started in 1999 and since that it has grown to some 3 million users. Most of the members are from the United States and the Netherlands. They offer you a free app that you can download to your mobile device. The best thing about it is that they give you 7 days free trial after you do a quick registration.
An offer like this attracts new members each day. After the free trial has ended, you would have to pay a monthly subscription, which will give you Premium access to the listed content. As a free user, you can only receive messages but cannot answer them, while Premium users can blur their profiles for you. That will make it more difficult for you to find other couples. It will cost you $5.83/month for 12 months.
That's a great offer for you to access the full content, and it guarantees you that experienced members will contact you.
---
4. Ashley Madison
Ashley Madison started as an affair dating site for married people, but since then, it's grown to something more than that. Even though they had a security breach in 2015, they managed to rebuild their community's trust. Security officers fix this problem by using Privacy by Design.
The registration process is very simple. It doesn't need you to provide a lot of info. Upon registering, female members can use all the features for free, which has helped to attract a lot of new females to the community. A great tactic, we must say.
Ashley Madison is a very basic dating site. Special perks include:
Favorites list
Discreet photos
Send wink
Traveling man
Priority man
Message plus
➜ Try AshleyMadison.com For Free
---
5. Fab Swingers
A 100% free dating site? Sign me up! The great thing about this site is that they have a live cam option, which adds more excitement to already great content. You can also upload an entire photo folder, but they will need verification by an admin. The community is very responsive in the chat rooms.
Admins claim that there are no fake profiles and all the members are nice and polite, so you'll be able to find partners in no-time.
Design is very simple and basic, which is great for non-techy people who are only looking to have some fun. It's perfect for older couples who don't want to spend too much time learning how to use it.
➜ Try FabSwingers.com For Free
---
6. Kasidie
Kasidie is a great platform for those who are looking for swing parties across the United States. You can log in as a couple or single. The only thing they are very strict about is having your child face on the background of your profile picture. So keep that in mind when signing up. Besides that, they will ask you 30-40 questions about your sexual desires, so it could take you a little bit extra time to register.
The site includes a listing of clubs and parties in the United States. Messaging is only available for Premium users only. It will cost you $0.90/month for 12 months, but we must admit that it's the best value you can get for the price.
---
7. Swing Towns
What we have here is a great community for swing couples who like different kinds of fetishes. Here you can find couples interested in erotic BDSM, Bondage, and fetish games. Experienced kinky couples will welcome you in the chat rooms. So you don't have to feel embarrassed if this is your first time. One of the great options that this site offers is that clubs and pages can make their profiles.
It is a great advertising tool for them to promote swing parties and events. To find more information about them you can visit their forum. Here you have answers to many doubts and questions. The site is 100% free. It will not cost you anything to give it a try.
---
8. Mixxxer
The only way to access this site is through your mobile browser. That is why it got the nickname "mobile sex finder app". Most members are aged 25 – 34. The Mixxer allows you to mingle around with many different types of people and cultures, with members from big countries like the United States, the United Kingdom, India, Canada, and Australia.
However, for the price of $6.66/Month for 3 Months subscription, it's one of the most expensive dating sites on this list.
---
9. Swinger Zone Central
Swinger Zone Central has a platform like Facebook. It has a live news feed and profiles that you can customize for your taste. That makes it very easy to use for new members. With only 6 questions on signing up, it makes it quick to register. You get 30 days free trial, which you can use to your advantage for exploring what this site has to offer.
By paying the Premium membership, you get the option to create groups and full access to live sex cams. Cams are two way, so you can interact even before meeting face to face.
The price for 12 months is $4.33/ month.
It includes key features like:
Ability to block others
Making yourself available
Browsing clubs and parties by countries
➜ Try SwingerZoneCentral.com For Free
---
10. Reddit SwingersR4R
Swingers on Reddit? It sounds strange, but there is a subreddit where you can find posts of other couples and singles looking for some fun. Reddit is free to use. So you would only need to register with your email. After that, you can access the option to message the person that posted the offer.
In these posts, couples offer other people vacation trips and party events. You can post nude pictures on this platform, but before that, you will need to confirm that you are 18 years and above.
You can post your offers to this subreddit free of charge, but you have to know that your posts are open to the public. If you want to save your privacy, then you should consider other options that are more discreet.
---
11. Swap Finder
Swap Finder is a sister site to Adult Friend Finder. They share many similarities between them. Swap Finder is more like a social network. Here you can share your stories, pictures, videos, even like other posts. With over 40 million members, it is among the biggest swing sites online. It will take a quick registration with your email, and you are in.
But, you should avoid browsing through a mobile device. There's no official app, so you would have to scroll side to side on your browser to get the full image. That takes a lot of effort, so we recommend using your computer for browsing.
---
12. Club For Play
Club For Play has a smaller community. Most members are from the south of the United States. When you register, it will take more time than with other sites on this list. You will have to answer a lot of questions to set up your account. The good thing is that you will match other couples with the same taste faster.
It is a free site full of positive people. Their friendliness will make your first experience go smoothly. Some 200+ chat rooms almost guarantee that you'll find couples quickly. You should try it out if you are small-town southern folks – the results will please you.
➜ Try ClubForPlay.com For Free
---
13. LifeStyle Lounge
LifeStyle Lounge is an exclusive swinger site. Besides offering classic services to their members, it organizes and promotes high-end parties. Most of them are being held in Las Vegas. The sin city of the United States. When these parties are being held, the LifeStyle Lounge community is taking part in large numbers. It is a great platform to meet someone before meeting them face to face on these events.
It takes 7 steps to register you and your partner. It will take you around 10 minutes, but as soon as you enter the site, it will be all worth it. Great graphic design will lure you into spending a lot of time browsing thru profiles – a great site for party people in general.
➜ Try LifestyleLounge.com For Free
---
14. #Open
The best way to use this dating site is by downloading an app to your mobile device. The design of the app is to make your browsing experience enjoyable, and you can choose between 24 gender identities and 23 orientations. Using hashtags, you can customize your profile to fit your personality.
In the age of hashtags, this is a great new way to attract a younger crowd to join the fun and excitement that this app offers. You can see some similarities to the Tinder app, so it won't take you long to figure out how it works.
---
15. UK Swingers
The last on our list is the largest swing site in the United Kingdom. This site covers the whole area of the United Kingdom, and it is free to join. An app is still not available, but it might show up in the future. We decided to add it to our list because it has shown a great prospect to be bigger than some of our other options.
More and more people are joining each day, so it is expected that it will be the most popular in the United Kingdom. A large number of chat rooms and video cams will make you ask for more. So we recommend you check out this great site with a bright future.
---
We hope that our list has cleared some doubts about you trying swinging with your loved one. Many couples claim that swinging has saved their relationships, bringing them up to a brand new level full of excitement and intrigue.
With growing numbers of swingers worldwide, we're sure that swinging won't be such a taboo in the future. So go ahead! We encourage you to be yourself and try out new exciting things.
Did we miss your favorite app? Would you add another site to our list?
Please let us know by using our online contact form.
---