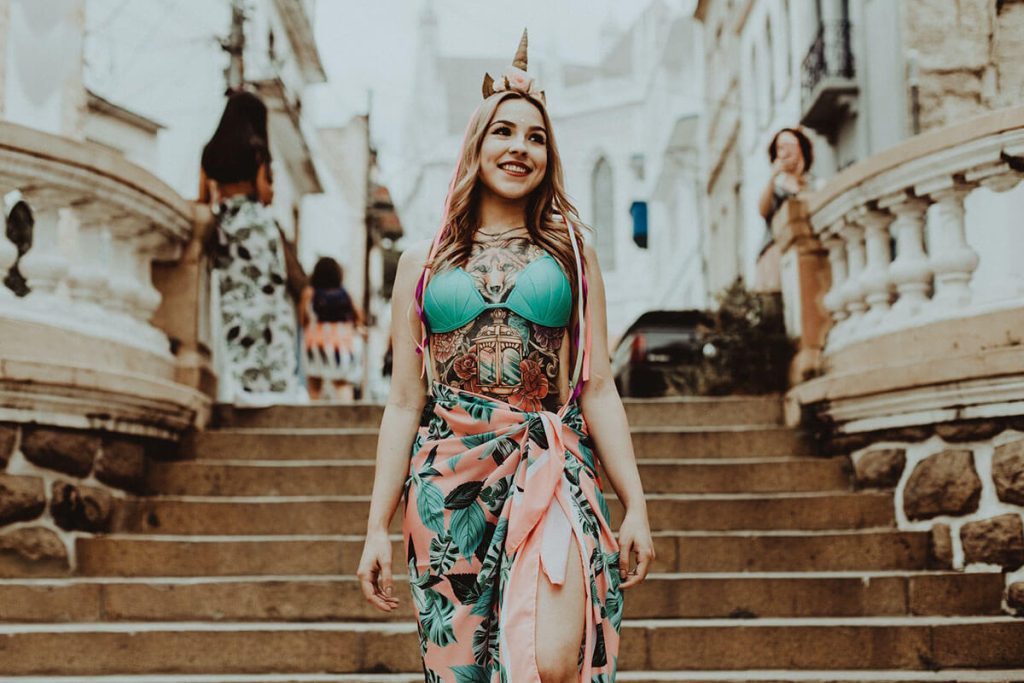 A unicorn relationship is a relatively new term in the dating sphere. These relationships can often be refreshing and spice up an existing connection. However, it is not always easy to find someone willing to try their luck in such a relationship; it takes someone open-minded to want to engage in such activities.
If you are considering trying a unicorn relationship, we are here to help. After explaining what a unicorn relationship is all about, we will give you tips and tricks on finding a relationship that will fit your lifestyle best. Remember, these types of relationships are not easy to find in today's day and age, but our tips will surely help you on your journey.
Now, let's see what unicorn relationships are and what you can expect from them.
What is A Unicorn in Dating or A Relationship?
You may be confused by the term "unicorn," which may allude to something more sexual than it is. Although these relationships can be based on physical pleasures, it is not always the case. A unicorn relationship is an open relationship where a couple welcomes a third party into their existing relationship.
In the modern age, we allow ourselves to try something new and exciting, and a unicorn relationship is all about that. There are several types of unicorn relationships, depending on your desires. You can get a third party to join you only for one night or start a more serious relationship with them.
The most common scenario you will see when it comes to unicorn relationships is when a heterosexual couple welcomes a bisexual person into their relationship. Moreover, in most cases, the third party who joins the relationship is a female. However, you can decide on the gender of the third party with your partner or even try any gender and see who will fit into your relationship dynamic best.
Unicorn relationships came into existence when swinger couples welcomed women who wanted to join their relationship but without any emotional attachments. Over the years, the definition of this type of connection changed, and we can say that today every three-party relationship can be called a unicorn relationship.
If the thought of you and your partner having a relationship with more than one person excites you, here are some tips and tricks on finding a unicorn relationship, even if you have no previous experience.
Where to Find A Unicorn for Couple?
In today's world, finding a partner has never been easier. You can use various tools and methods to attract someone and start a relationship with them. However, the dating world is not quite used to unicorn relationships, so finding one may be more challenging.
Here are some methods you can use to find a perfect unicorn relationship.
Dating Apps
Dating apps or websites have been around for ages and have helped many people find their true love. People have become more accessible and kinkier in the past couple of years, and the demand for new dating apps has been growing daily. Now, there are thousands of dating apps that have specific purposes and those that have a more general goal.
For example, there are dating apps dedicated to finding someone who wants to try the same poses and kinks as you, and there are dating apps where you can meet all sorts of people. There is a dating app for everyone, no matter the type of relationship you want.
If you want to become a unicorn and join someone's relationship, we recommend creating an account on Zever dating app which connects people with the same fantasy. It has many couples willing to welcome a third party into their love nest. Moreover, to increase your chances of becoming a unicorn, you should create multiple accounts on different platforms.
You can also create accounts on more general dating apps or sites, such as Tinder; you may be lucky enough to bump into a pair who wants the same as you. Moreover, on these more general apps, you will most likely find a couple who wants to start a long-term relationship with someone.
On the other hand, if you are a couple looking for a third party, you should also try your luck on dating apps or websites. It is essential to be clear with your intentions and emphasize that you are looking for a unicorn relationship, highlighting the seriousness of the relationship you are looking for at the moment.
Social Media Platforms
Yes, we understand that some social media platforms don't tolerate sexual calls for action. However, there are some social media platforms where you can post anonymously and wait for someone to contact you. In fact, many people have found their perfect relationship thanks to this kind of online search.
You may have heard about the ever-growing community of Redditors who like to talk about any topic that comes their way (and we mean every topic). Some people use this app to find someone who will fit their description of the perfect partner. In the past few years, more people have turned to Reddit for help, and many have found their luck.
If you want to be a unicorn, you can post on some apps that support this type of content, such as Reddit or Twitter, and give an in-depth description of your desires. Take into consideration the length of the relationship, as well as the genders involved in the relationship. Chances are that you will find someone that fits your description on these social media platforms.
If you are a couple, it is pretty much the same. You should create a post explaining what you are looking for in your unicorn, the preferred gender, age, etc. Since millions of people are using these social media platforms, you will probably find someone who will be down to join you. At the very least, you will interest someone in the whole topic of unicorn relationships.
The Traditional Way
The traditional way of meeting a unicorn is going out to the places they might be. For example, there is a high chance of meeting someone who wants to be a part of a bigger unit in a club or bar. However, it may not be easy to recognize people who wish to be a part of an open relationship.
If you are a unicorn and want to meet a couple who will be down to experiment with you, the best way to do so in person is to go with the flow. You can approach a couple and talk to them until they feel comfortable around you. After that, you can ask them directly whether they want to try a unicorn relationship. You never know until you try.
As for couples, the search process may be more straightforward. When you enter a club or a bar, you might notice people checking you out. Some of these people might be willing to try something more with you, so there is no harm in trying and talking to them. You should be open about your intentions and not be pushy and persuasive.
7 Tips and Tricks for Unicorn Relationships
Let's be honest: unicorn or polyamorous relationships are not common in our society, nor are they very traditional. That implies that finding this relationship or convincing your partner to be up for it may be more difficult. Because of that, we have prepared some tips and tricks that can help you reach your unicorn relationship goals.
Be Patient
As previously mentioned, finding a unicorn or a couple who wants to welcome the third party is not easy. If that is something that you want, you shouldn't give up on it. You will undoubtedly find someone who shares the same opinions and desires as you or you and your partner and will be down for some quality, fun time in a party of three.
Make Sure that Everyone is Comfortable
You need to keep in mind everyone's well-being in a three-way relationship. Ensuring everyone is comfortable in such a relationship and that there are no negative attitudes and emotions toward the relationship is crucial for its success. After all, a relationship should be a source of happiness and support, not discomfort and jealousy.
Make Sure that Your Partner Wants it as Badly as You
Before you even start thinking about finding a unicorn, you must ensure that your partner is completely 100% down for it. You need to have a long, deep conversation with them on unicorn relationships and ensure they share the same desire. Make sure that they are not just doing you a favor and that they will enjoy the relationship as much as you.
Respect all Parties
When it comes to unicorn relationships, you need to ensure that everyone feels fine and that their emotional ego isn't hurt. You need to ensure that the unicorn in the relationship isn't just serving the purpose of being there for physical pleasures only.
You should also set dates for them, just as you would for your partner. Ideally, all three of you will go on dates and have fun together. Everyone should be equal in a unicorn relationship.
Maintain Open and Honest Communication
The old and reliable saying "communication is key" is undoubtedly one of the most relatable statements in history. In romantic relationships, it is always advised to be open and honest with each other and talk about everything that's bothering you.
The same goes for unicorn relationships. All of you need to be there for one another and ensure everyone is heard and taken care of to have a pleasant time. Communication is what will make your relationship solid and trustworthy.
Set Rules and Boundaries
When you step into the world of unicorn dating and relationships, you must set some boundaries everyone will respect. For example, if you are not comfortable with your partner being alone with a unicorn, you should get that out of your system immediately.
The three of you should set some ground rules and boundaries to help create a comfortable relationship environment for all of you. That is especially important if you are looking for a long-term unicorn relationship.
It's Okay to Change Your Mind
You will never know what a unicorn relationship will look like until you start your unicorn relationship journey. If your ideas of a unicorn relationship and reality don't match, you can always say no and walk away from such a relationship. There is no need to feel down; it is okay to change your mind and do what's best for you.
Conclusion
Although unicorn relationships are relatively new, many people have wanted to try their luck in this type of polyamorous relationship. However, finding someone who wants to join you on your journey may not be easy.
We have mentioned some of the ways to help you find a unicorn or a couple looking for a unicorn, as well as some tips and tricks you should follow when it comes to being in a unicorn relationship. You can always try your luck with this sort of relationship; you never know the magic it can carry.
---